"LEADING ALL PEOPLE TO MEET, KNOW, SERVE, AND SHARE JESUS"
Download Our Church App Today!
Now available in the Apple App Store and Google Play Store.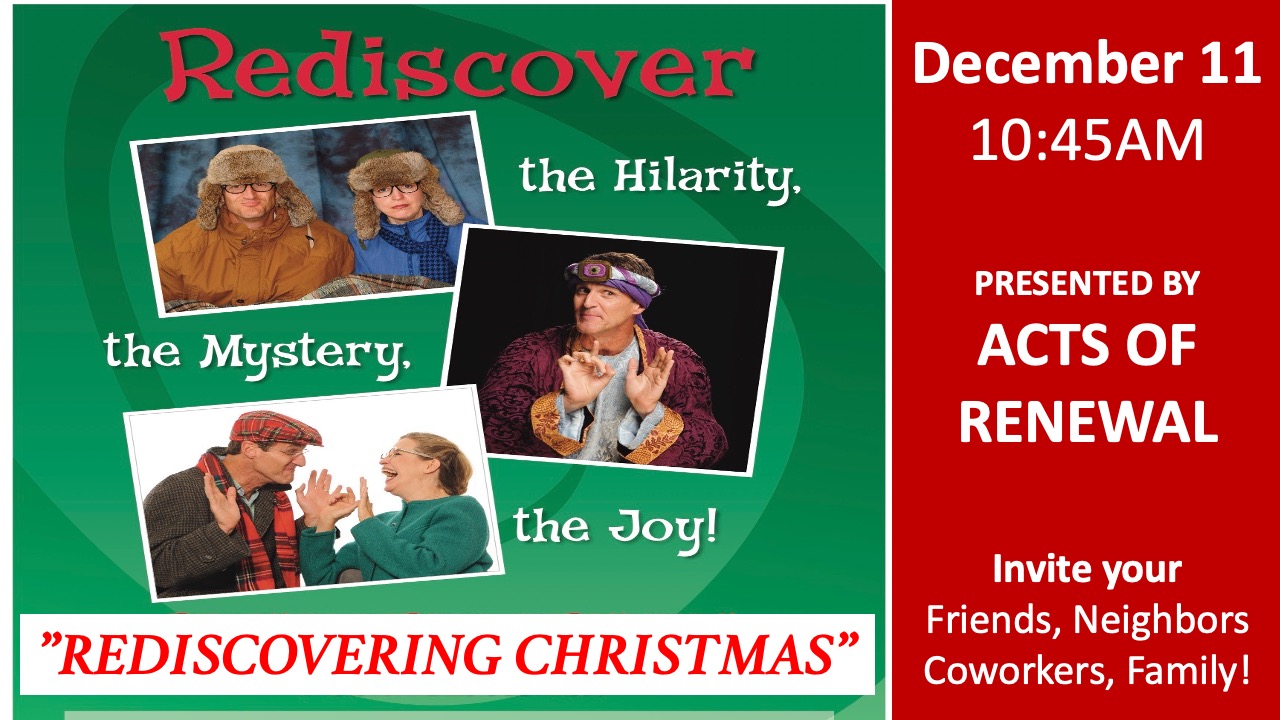 Are the demands of making Christmas happen again wearing you out already? Then you won't want to miss the special Dec 11th morning presentation of Rediscovering Christmas featuring Jim & Carol Anderson Shores of Acts of Renewal Theatre Co. They bring a fresh and uplifting look at Christmas that is funny, moving and unforgettable. Come and bring a friend for funny and moving theatre experience, helping us all re-discover what the heart of Christmas is all about.