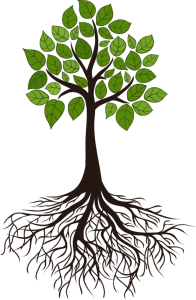 ROOTED
Rooted Discipleship is a one-on-one discipleship program designed for new believers or for any believer who wants to grow deeper in their relationship with Jesus.  It is a two phase process.  The first phase is a 10 week period that focus on the basics of the Christian life.  It involves digesting biblical passages that focus on topics such as the Gospel, developing an identity in Christ, and what it means to practice spiritual disciplines.  During phase two, another 10 week period, this is where it goes a little deeper.  The focus at this point will be on things such as digging deeper into basic theology, world religions, and how to study the Bible in a more intentional way.
Rooted is designed to train and equip believers to obey Jesus' calling on their lives and to equip them to be disciples who can turn around and make other disciples.
If you would be interested, call the Church office at 863-494-4345 or send an email to gro.a1539683598idacr1539683598acbc@1539683598divad1539683598 to get started!