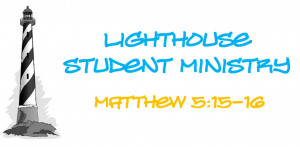 Calvary Baptist Church Student Ministry has numerous opportunities for fellowship, discipleship, missions, and evangelism.
Wednesday Evening
Pizza and other snacks are available in the cafe for a minimum purchase.  Activities during this time include ping pong , video games, pool, chess and rec. balls.  Worship activities begin at 6:00pm and include singing, Bible teaching and small group time where youth are divided up by gender and age. Doors open at 5pm.  The night ends around 7:30pm.
Sunday Morning
A weekly opportunity for you to connect with God and learn more about Him, and develop a deeper relationship with Jesus Christ.  We strive to disciple students in this Bible study to help students KNOW God, OWN their faith, and make their faith KNOWN.  Students will study topics from spiritual development areas such as lordship, disciplines, character, discernment, relationships, and influence.  Our hope is that when you attend you will be energized by the Holy Spirit to continue in your walk with Christ as a Christian on fire for God.
Sunday Evening
We offer a Community Group study for youth at 5:30pm.  A new session will be starting soon!
Permission Form
Every activity hosted by LightHouse Student Ministry off campus will require that each student have a permission slip filled out and signed by a parent or guardian. Click the link to download the permission slip.